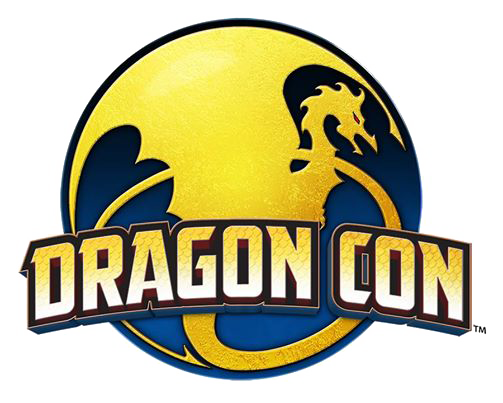 Dragon Con 2016 in Atlanta, GA 9/1 - 9/4
Our fourth year of Dragon Con has come and gone. It was, as always, a fun time. Getting to see so many of our friends (most of whom we only get to see at this convention!) continues to be the best part. Borderfam continues to be the best fam - we got to see tons of fellow Pandorans at the two Borderlands photoshoots, the parade, the bunny hutch party (in which our Borderlands group won best steampunk because reasons), and the pool party (it may have gotten rained out after 40-or-so minutes, but it was still a ton of fun). Beyond that we got to do a bunch of fun photoshoots, with Aubry Canales, Matthew Sperzel, PhotosNXS, and more.
We did have some technical problems this year; we did a photoshoot with our new Hawks (cyberpunk!) on Thursday with Aubry. It went really well (you can see a bunch of pictures from it in the slideshow below), but for our final shot we decided to do a superhero landing shot. Tori would be in the landing pose and the photographer asked me to try to jump so it looked like I was just about to land. I wasn't 100% sure it was a good idea, but I decided to try it... I shouldn't have. When I landed I heard an audible *crack!* and my wings wouldn't go up anymore. I spent the next couple of days trying to repair my wings with borrowed tools - in the end I couldn't quite get them to work again. They would go partially up, but not all the way. Regardless, we got another photo shoot in on Saturday with Matthew, then we were heading over to the DC mega shoot. We stopped to pose for some random hall shots, and Tori went to put up her wings... when a gear fell out. We bailed on the DC shoot and I took pieces off of my semi-functioning wings to fully repair Tori's wings for a photoshoot with PhotosNXS the next day. She was able to do her photoshoot and a bunch of hall shots after, but at some point the ball bearing piece on her wings just came a bit loose and that was that. Both wings were out of the running.
Tori also experienced some negativity while wearing Suicide Squad Harley Quinn. There was a lot of disdain for the character and people cosplaying her. One woman even told her to wear something geekier to her face. It was the rudest experience either of us have ever had since we've started cosplaying, and Tori will be writing up a longer article on her experiences soon (I'll try to remember to update this when she does!).
So while the entire convention wasn't sunshine and rainbows, we did still manage to have an excellent time, almost entirely due to all of our excellent friends. Odds are extremely good you'll find us in Atlanta yet again next Labor Day weekend.